Where Can I Find Bus Companies Near Me?
For those living in Ohio, particularly near Cleveland and Columbus, Ohio, Barons Bus is the luxury motor coach company of choice. We offer charter bus rental service out of Ohio to destinations throughout the lower 48 states. We're a family owned and operated charter bus company. Our primary goal is to provide safe, reliable charter bus transportation services to Ohio and its neighboring states.

A close secondary goal for us is to provide the most comfortable riding experience motor coach bus rental companies can offer. Our fleet of late model luxury charter buses feature a multitude of amenities available at every seat. Click here to find out more about what it's like to Ride Like Royalty on a Barons Charter Bus.

Barons Bus charters groups of people for all occasions: corporate events, wedding party buses, athletics and school bus transportation, and more! To find out more about our charter services, select one of the charter bus service options below. If you'd like a free quote for your charter bus price, please call us at (888) 378-3823. You can also submit a charter bus quote request online.


In addition to our charter bus services, Barons Bus offers regular route bus stop service throughout Ohio and its surrounding states. If you already know where you'd like to travel via our regular route service, you can purchase tickets online here. Otherwise take a look at our scheduled bus route services below:



Barons Bus has a reputation for providing safe, comfortable, on-time service for all our passengers. If you have any questions, please call us at (888) 378-3823 or ask your question online, and we'll respond ASAP.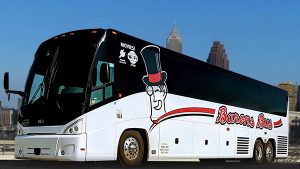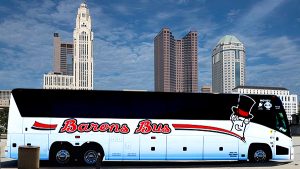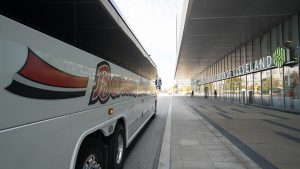 Select a Charter Bus Service that fits your needs.
1-888-378-3823